Policy context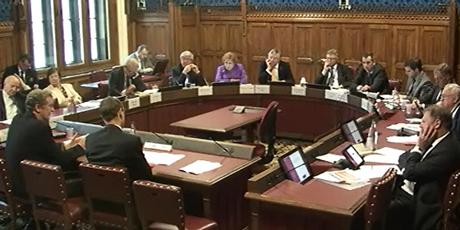 The UK government is currently holding a consultation around a potential measurement framework for media plurality, following recommendations made by Lord Justice Leveson in 2012 [PDF]. Alongside this the House of Lords communications select committee is heard on media plurality from a range of witnesses and reported early in 2014.
DCMS has also published a strategy document Connectivity, content and consumers but this does not address the wider policy context of media plurality. It is therefore our view that the scope of the consultation should not be limited to issues of measurement and consumption and should also allow for what the eminent American political scientist, Edwin Baker, called "communicative power". While undue concentration of media ownership is certainly unwelcome because of its potential influence on diversity of news, information and ideas in a democracy, there are other potentially harmful consequences for democracy.
Furthermore, a framework which is constructed purely around statistical models of consumption or "share of references" by definition takes little account of opinion-forming impacts of different media forms. We have elaborated on these points and other issues in our submission to DCMS.
Additionally, as we – along with others – testified to the Leveson Inquiry, the current policy regime around plurality – in particular, the Public Interest test – is not fit for purpose. The process is too vulnerable to political intervention and the terms on which a merger (or organic growth) should be allowed to proceed are too opaque. More clarity is required about who can trigger a regulatory enquiry and on what terms; about the scope of regulatory responsibility to avoid overlap between Ofcom and the Competition and Markets Authority; and on where ultimate decisions should lie about divestments or conditional green lights.
These broader issues all require further consideration by the government, which we believe should undertake further consultation before coming forward with proposed legislation. We hope this project will offer useful ideas and policy recommendations in this area.
Non-profit news
New platforms offer the potential for increasing plurality, but realistically require structural and financial support to be both viable and effective. As part of this project, we will be looking at ways in which charity law might usefully be amended to offer some financial assistance to local and national initiatives. The Community Radio model, with financial assistance available according to strictly defined criteria relating to "social gain", might provide a further useful model.
We'll be adding to this page as the project progresses.