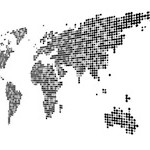 While politicians and policy makers have spoken eloquently over the last 20 years about the fundamental importance for democracy of a diverse media, the direction of travel throughout the developed has been towards consolidation of media enterprises and further relaxation of ownership regimes. This trend has been exacerbated by a worldwide recession, thereby enabling politicians conveniently to marry the realpolitik of not confronting media power with industrial arguments around liberalisation and deregulation.
More recently, however, the political wind has started to change. In the UK, a succession of senior politicians and former prime ministers attested with disarming honesty to the Leveson Inquiry about their failure to deal with burgeoning media empires, in particular Murdoch's News Corp. In Italy, Berlusconi's waning power (despite recent comeback attempts) suggest that his own media interests may be threatened. In Australia, renowned for its highly concentrated media, the findings of the Finkelstein Inquiry and Convergence Review led to a set of radical media reform recommendations which proved to be politically unpalatable, with 4 of 6 new bills shelved. Globally, the growth of so-called "digital intermediaries" such as Google, Facebook, Amazon and ISPs are raising new issues about informational gate-keeping and the implications for democracy.
This confluence of political and technological change raises new and different questions. This project will explore regulation, convergence and ownership in a contemporary analysis of political thinking on ownership in the UK and Europe, asking what might be learned from the political fallout of the Leveson Inquiry in the UK and what might be the prospects of successful European intervention on media plurality.
We'll be adding to this page as the project progresses. In the meantime, please find a selection of links to relevant international initiatives: